Welcome to Coastal Chiropractic & Acupuncture
GENTLE BUT EFFECTIVE CHIROPRACTIC CARE
Update
July Update:
We are thrilled to announce the opening of our new office located at 106 E. Jimmie Leeds Road. (Next-door to Galloway Urgent Care)
The new location is only 1-minute from EXIT 41 of the Garden State Parkway.
Insurance Coverage Updates
-Acupuncture is now a covered benefit by some secondary Medicare insurance plans this year with specific ailments. Please check with your carrier.
-Horizon BCBS patients please be aware that our coverage has changed since last year due to their single specialty provider rules.
Please contact us if you have any additional questions with respect to the above.
Thank you.
Coastal Team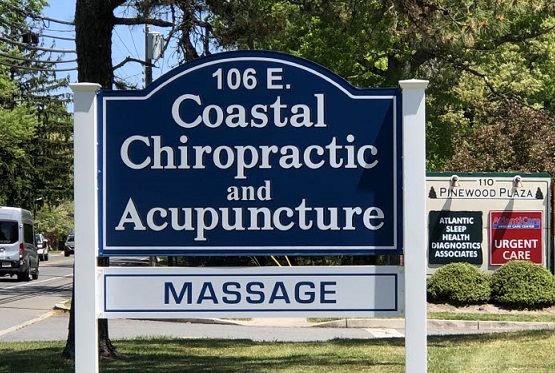 Galloway Chiropractor For Pain Relief and Wellness
Chiropractic offers natural relief of back pain, neck pain, and headaches. Chiropractors help
newborns, infants, teenagers, adults and seniors. Health-conscious Galloway families choose
Coastal Chiropractic & Acupuncture.
A Gentler Approach to Chiropractic Care
Thanks for visiting! Please explore our information-rich chiropractic site so you fully understand
what chiropractic is, what chiropractors do and what you can expect in our office.
When you're ready, call Coastal Chiropractic & Acupuncture who helps Galloway and Atlantic County
residents whether they want relief or wellness. Find out for yourself why so many others already have.